Household-invading Termites
The intrusion of termites in your household can be easily neglected because they live behind the walls and beneat the grounds. Frequent checking of termite infestation is essential to maintain a termite-free environment.
Prevention of termite requires a whole-scale treatment of your household, which should be carried out by experienced and specialized professionals. Usage of insecticides without professional guidance might be harmful to your household by attracting more termite infestation.
We offer you well-rounded solutions to such prevention and the products we use are approved by the Agriculture, Fisheries and Conservation Department of the HKSAR government, which are proved to be safe and non-harmful to your living environment.
How to identify signs of termite infestation?
Elimination of household-invading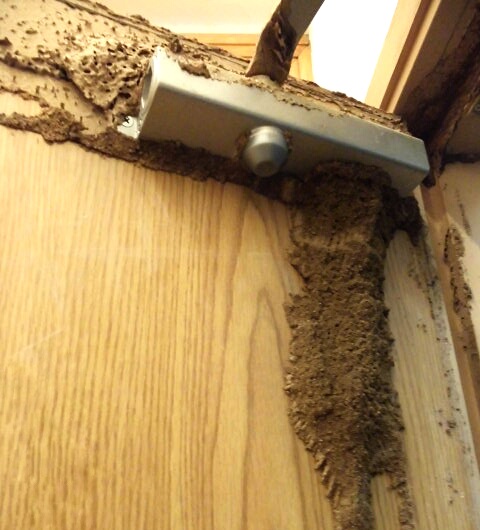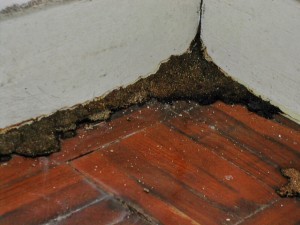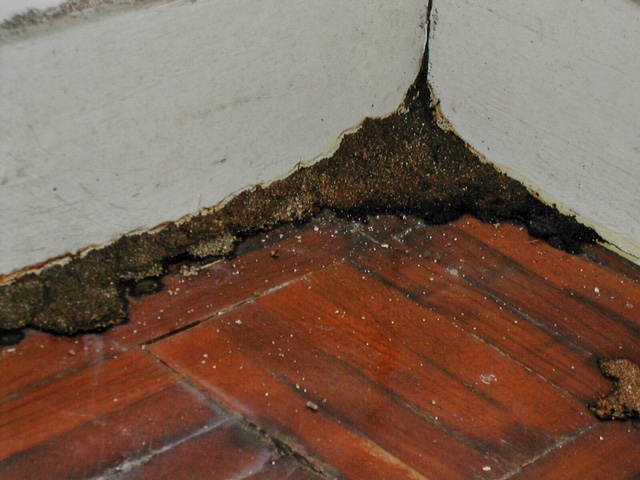 The damage of termite infestation should never be underestimated
---
Prevention of termite primarily involves the detection of termite.
The following are signs of termite invasion:
A termite has the size of rice, crawling around like ants. It has a brownish yellow head and a white body.
If you press the sunken, rippled or moist surface on your lumbers, those will be the tunnels and chambers of termite habitation.
Mud-covered lines on your lumbers and walls also signal the habitation of termite in your living and working environment.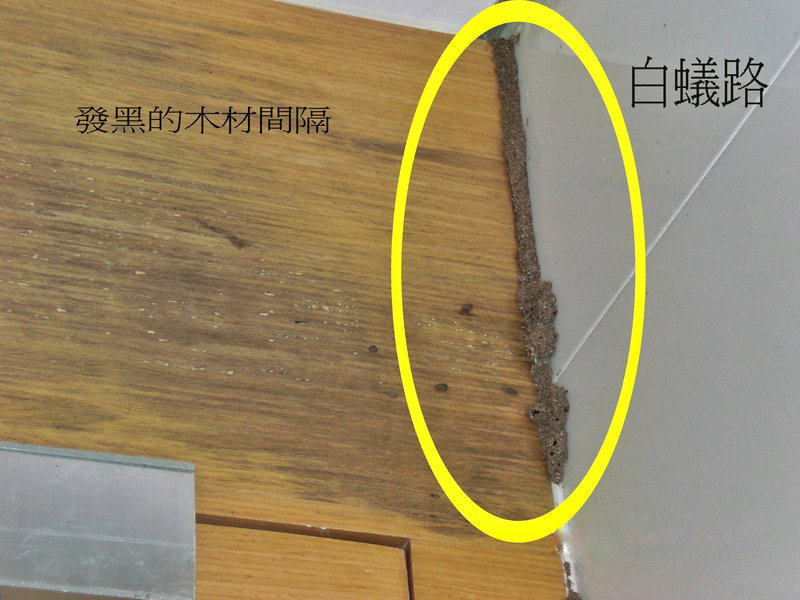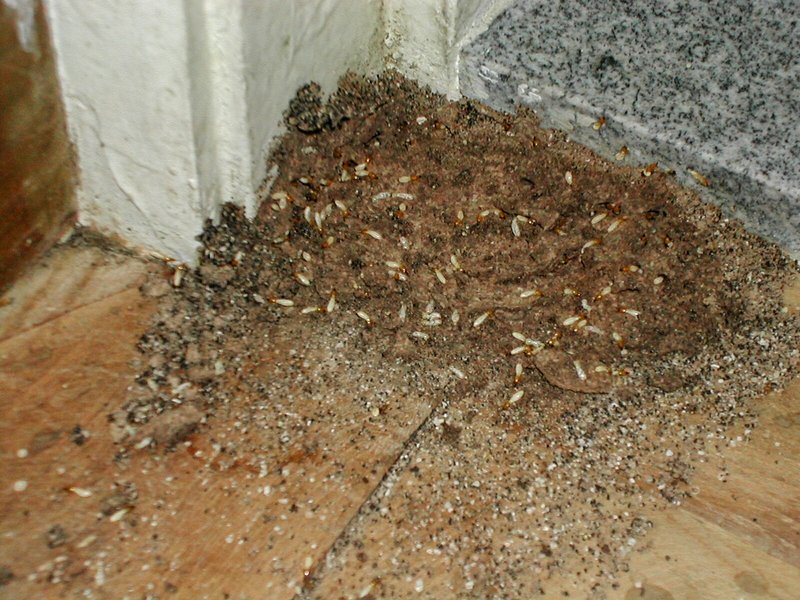 ---
Elimination of household-invading:
1. The specialists of Pestokill make use of termite detection radar equipment to carry out termite inspection to confirm the presence of termites in your households.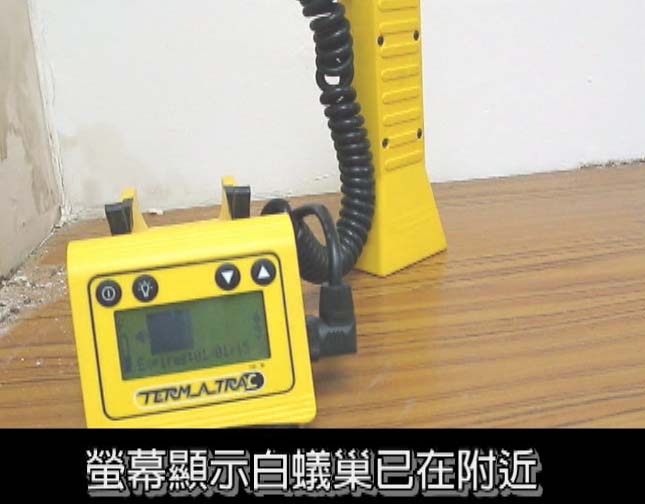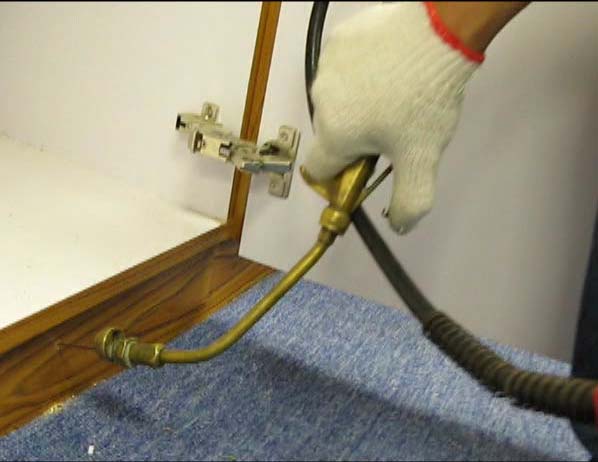 2. Placement of bait stations:
Worker termites carry the chemicals contained in the bait stations back to feed the termite queen, causing the gradual spread of the chemicals in the whole termite colony and thus the elimination of the termites.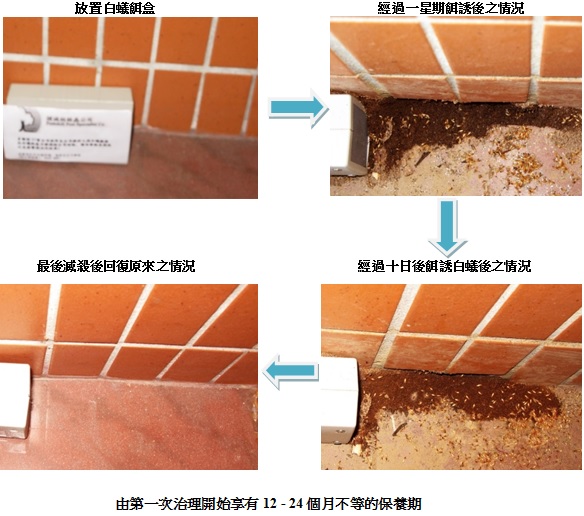 ---
How to prevent termite intrusion?
Treat the lumbers for building and renovation with termite-deterring chemicals and store them in a dry and ventilated environment as a moist environment is highly suitable for termite habitation.
Keep the status of the lumber in check whether there are signs of termite intrusion.
Get your household inspected for termite damage – an annual inspection will be necessary to detect and prevent serious termite intrusion.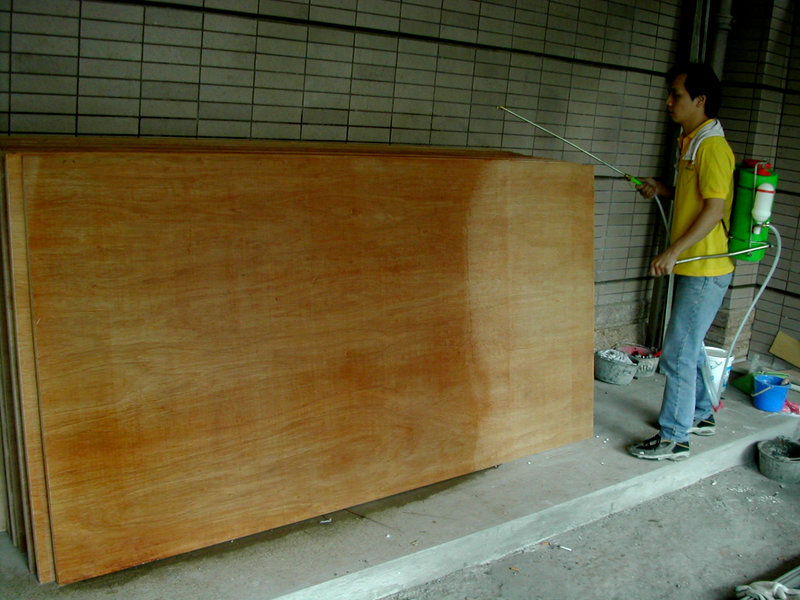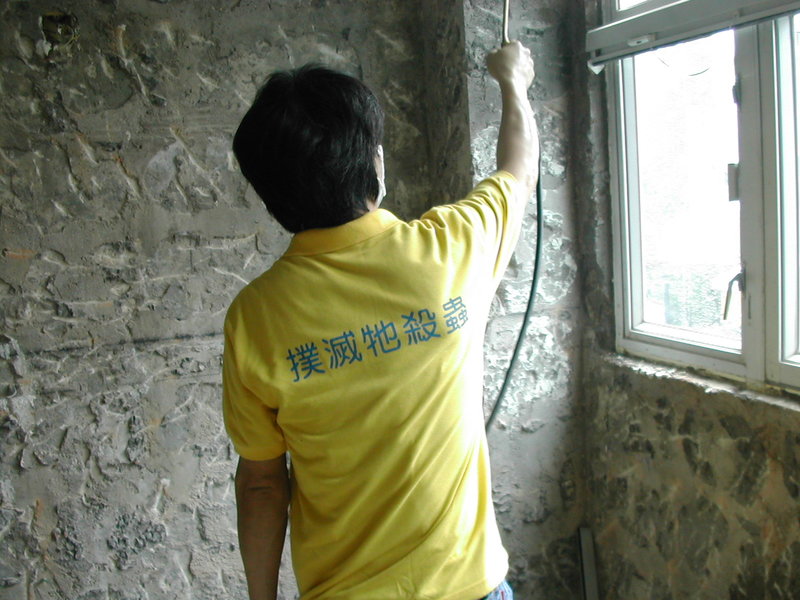 You will enjoy a 2-year warranty after using our service of termite treatment in newly built construction!